Hello Old Friend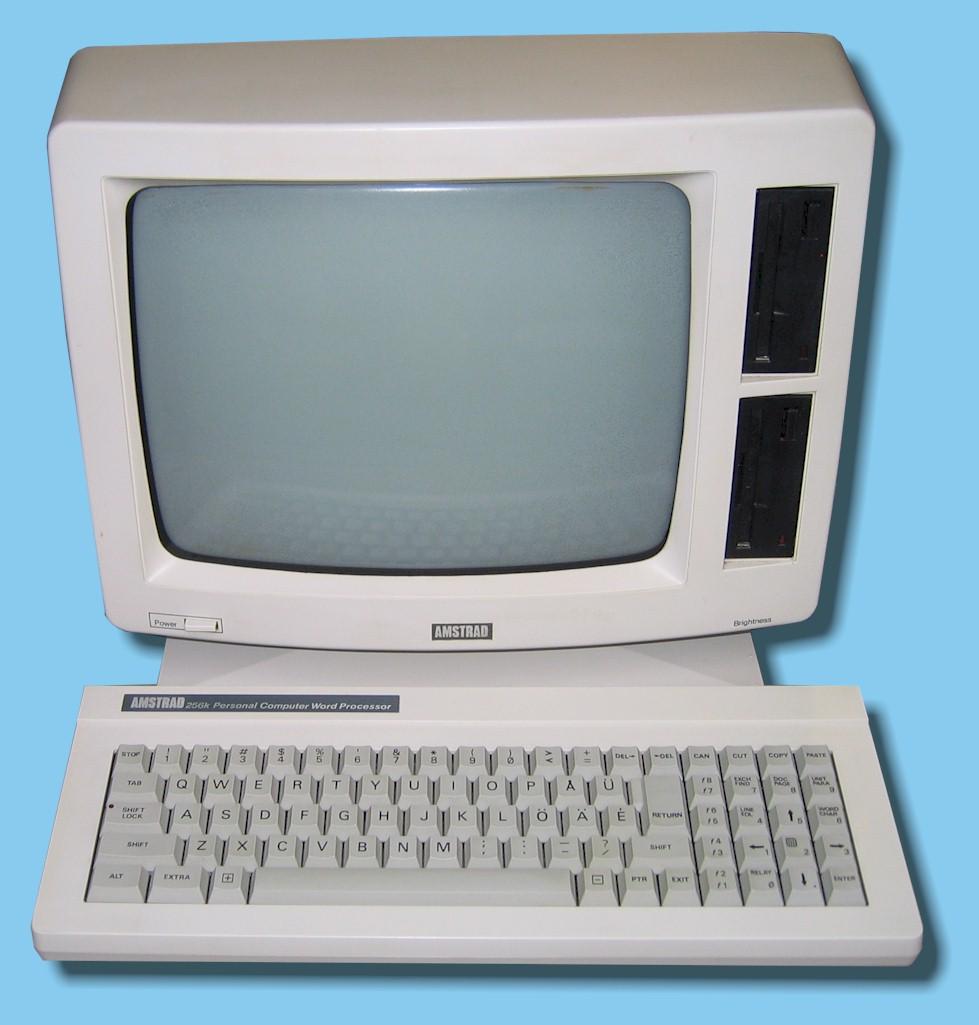 Like your first date you never forget your first computer, if you're a nerd like me.
I came across pictures of my first home computer an Amstrad PCW8256. It had the CPU and single disk drive in the monitor--who says Apple is cutting edge?--and came with software (CP/M Plus [an early version of the disk operating system: MS-DOS or DR-DOS, word processing, and programming) and a dot matrix printer.
The word processing program had a user interface similar to Wang's Wordstar--Look! Ma! no mouse. The spell verifier program was fun to run. I'd load the document, load the spelling program, and then on request, pop out the spelling program and load the dictionary disk.
Amstrad is one of those computers that should have done better, but never seemed to catch fire in the US market. I'll always remember it as the computer that got me started as a true geek.